Table of content
Making omelettes is one of the most straightforward kitchen tasks you'll ever encounter. Additionally, they are high in protein, vitamins, and minerals, making them an excellent addition to a healthy diet.
Omelettes are the easiest breakfast dishes to make, even if some variations are more involved and require more ingredients.
You must first prepare yourself to be surprised with the best breakfast. You'll need an induction omelet pan if you cook on an induction range.
It's not easy to find the best induction omelette pan, but if you pay attention to the small details, you'll find it quickly.
With an induction-compatible pan, you can practically guarantee that the mixture won't stick to the bottom or get burned, so you can serve a healthy breakfast that also looks good.
Additionally, cooking an omelette is very similar to cooking scrambled eggs.
The only difference is that the egg whites are whisked in a bowl rather than breaking directly into the pan. Add a splash of milk. Preheat the pan to standard medium heat 5 (240F) and add your mixture using the same technique as before.
When vegetables, cheese, and meat are added, it transforms into frittatas. While frittatas remain open during removal from the pan to the plate, omelettes are folded up.
15 Best Egg Cookware's Reviews

Cooking Soft Boiled Eggs On Induction
To cook soft-boiled eggs on an induction cooktop (where the yolk remains slightly runny), use a medium heat setting, approximately 240F, for six minutes. Boil the water in a saucepan, add the eggs, and set the timer for 6 minutes.
When soft-boiled eggs are served upright in small egg cups, they can also be eaten in their shells. Scoop out the insides of the egg by tapping the top.
Cooking Fried Eggs On Induction
As you may already know, eggs are composed entirely of protein and contain no lubricant.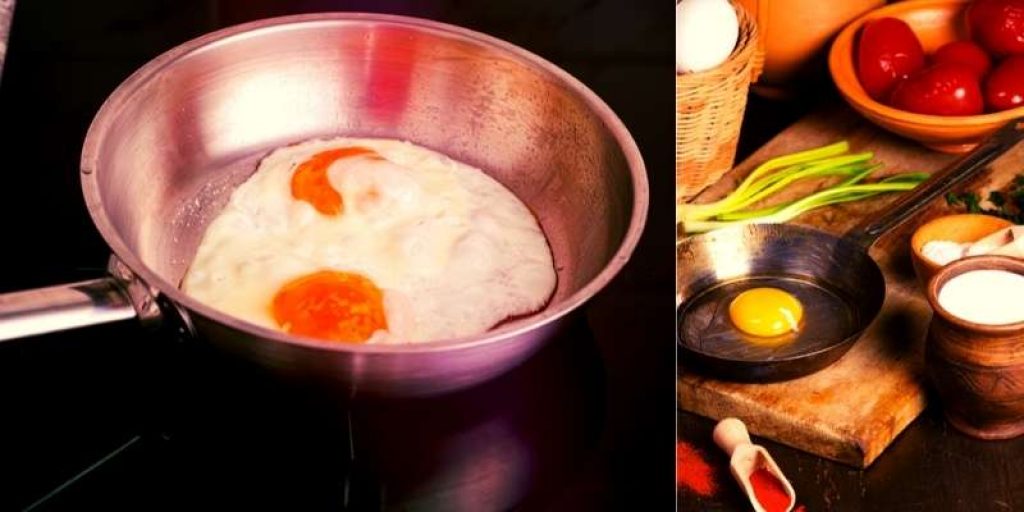 To prepare them, drizzle a small amount of oil or butter (salted or unsalted to taste) or olive oil over them.
Following the ring on the top surface of the Induction, place a flat, preferably nonstick pan on it.
Activate the Induction.
Heat to 240F on a medium heat setting.
Add enough unsalted butter to cover the base. When bubbles begin to form, break the eggs into the pan and add them.
When the edge of the white part of the egg begins to turn golden, poke the yolk with your spatula and flip to the other side.
Continue frying until both sides are golden.
On top of the eggs, press the spatula. No yolk should be visible.
Remove from the pan and place on a serving plate.
The desired firmness can be visualized, so determine how cooked you want your fried eggs.
Ingredients For Omelette On An Induction Hob
Once you've purchased the best induction-ready omelette pan, you only need the following ingredients:
ovules (depending on how large or small you want your omelette to be)
Water (amount based on how many eggs you'll be using)
Salt\sPepper\sButter
You can sprinkle on some shredded cheese, ham, or spinach for extra flavor.
Instructions For Omelette On An Induction Hob
It's time to begin beating the eggs with 2 tablespoons of water and other ingredients such as salt and pepper.
Toss the eggs with the butter and cook in a nonstick skillet over medium heat. Wait for the mixture's edges to turn golden brown on a medium or small stove at medium heat.
Start from the outside and work toward the center with a turner or palette. To check if the omelette is done, lift the edges just slightly. Make sure it's done by checking it after a few minutes. Turn it like a pancake or eat it like a pancake when it's done cooking on one side.
To cool it down, place it on a plate and let it sit for a few minutes before serving. It's done! You have made the best omelette.
If you're going to be making a lot of omelettes, but you can't find the Induction nonstick omelette pan you want, keep reading.
11 Best Fry Pan For Versatile Cooking
How Do French Omelettes Differ From American Ones?
The French omelette is similar to the American omelette in that it is made with eggs and flour but cooked on the stovetop rather than in the microwave. The French omelette is silky smooth on the outside and tender, and lightly scrambled on the inside.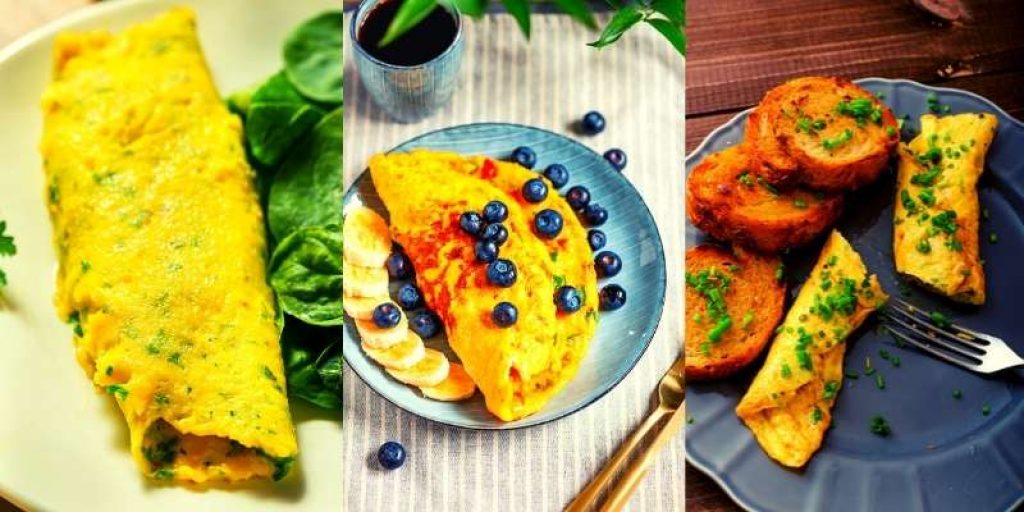 Therefore, Cooking an omelette to perfection is no easy task, as you already know. Having the right pan, however, is all that matters.
In addition, eggs are a staple in our kitchens, where we use them nearly every day.